Break Barriers....Shatter Stereotypes
20 years ago, IMI was proudly founded by a woman. As Diana Cuttell excelled in a male-dominated industry, she empowered many women along the way.
Today, women are more encourged to join a career in trades, than ever. However, there is still a long way to go with breaking stereotypes, misconceptions and overall feeling of intimidation for many women.
At IMI, our mission has always been to provide a safe, diverse and inclusive work environment in the field. We beleive that skills, wage and opportunity are not defined by gender, race or religion.
Join forces with us, to campaign for more women to join trades feilds by sharing your positive experiences in your career.

"I love working with IMI because I've been able to travel the entire country having awesome adventures and making amazing memories with my coworkers and strangers coast to coast. This job has changed my life in more ways than I ever imagined but as I said I've seen the whole country - without this position I'd have never had these opportunities in my small home town. Most importantly, I'm not living paycheck to paycheck wondering how I'm going to pay bills - instead, I'm always ahead of my bills and have secure savings thanks to the pay! I recommend working with IMI because honestly, it's an amazing company the opportunities really are endless; you just need to have a strong work ethic and a desire to succeed!"
Chelsea White
Employee of the Week, 2018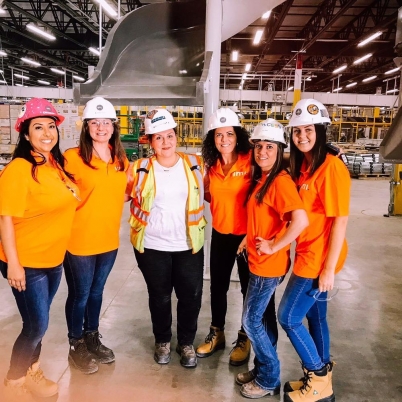 Submit your story to inspire other women to join the skilled trades industry to open up a world of opportunity & fulfilling future.
Copyright © 2019 Templates